The shortage for some key components announced on November 2020 and confirmed on April 2021 will continue through 2021 and is expected to recover to normal levels by the second quarter of 2022.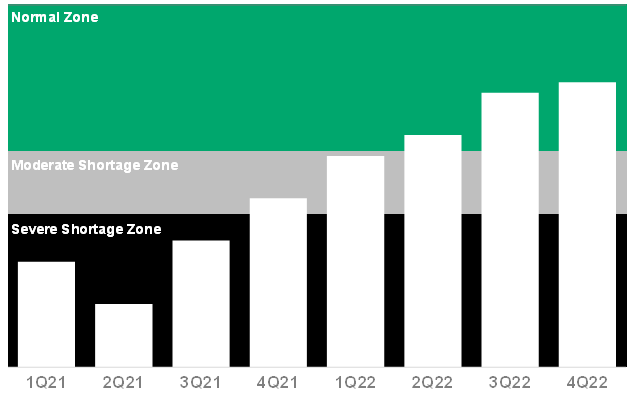 Figure 1. Gartner Index of Inventory Semiconductor Supply Chain Tracking - Projected Worldwide Semiconductor Inventory Index Movement, 2021-2022
ATOP is constantly committed to minimize the impact on new orders, to preserve the quality you expect and deserve and greatly appreciates your continued business and support through this time of growth and change.
Looking forward to come back to shorter lead time as soon as possible, we keep you posted about further developments.
Do not hesitate to contact your distributor or sales representative, for any further questions or concerns.