With the advent of the digital economy and the Internet of Things (IoT) era, IoT security threats are increasing day by day. 5G/Wi-Fi Mesh connections are no exemption from these risks. On the contrary, convenience for users may be opportunities for attackers, too. Therefore, certified security features are of utmost importance when choosing devices for your wireless network.
The TAISC IoT Cybersecurity Certification is provided by Taiwan Association of Information and Communication Standards (TAICS), guided by Taiwan's National Communications Committee (NCC) for communication devices with wireless interfaces. The number of stars on the certification marks indicate a product's security level based on its risk and its complexity of cybersecurity protection technology.
Level 1 is the basic level for general household use, while Level 2 denotes higher competence for commercial use. Level 3, of maximum protection, has yet to be issued for any wireless router. ATOP CWR5805 is the first to have achieved up to Level 2, passing strict tests for security functions, abnormal traffic, stability and vulnerabilities, including malware attacks and dynamic analysis.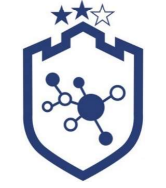 TAICS-certified products are preferentially procured by Taiwan government and agencies, and also help signify quality for international markets. CWR5805 was developed according to IEC62443 specifications, and features integrated protection such as firewalls, zone forwarding, and VPN.
Contact us to learn more about this advanced 5G/Wi-Fi Mesh router designed specifically for your industrial needs.
---
About TAICS
Taiwan Association of Information and Communication Standards (TAICS) is an industry organization founded in June 2015 with the members from industry, research and academia organizations in Taiwan. 7 technical committees (TC) have been chartered with the focus on Advanced Mobile Communication, Network Communication, Device Internetworking, Audiovisual Services and Communications, Network and Information Security, Intelligent Buildings ICT, and Internet of Vehicles (IoV) & Automated Driving. The objective of TAICS is to bridge the local industry with global standard initiatives/organizations by contributing the study results or consolidated consensus, it may also develop the local standard or study report per request.