MANILA METROPOLIAN SUBSTATION, PHILIPPINES
INDUSTRY
Power
CHALLENGE
– Understand the demands of end user, ensuring an high quality but cost effective solution.
– Define and follow high-level requirements.
– Customize  both firmware of SE5002D and utility of serial manager.
SOLUTIONS PROVIDED
Two SE5002D-M are paired together to communicate over TCP transparently. Data coming from the ethernet is sent to the designated RS-232 port and data received from RS-232 port is sent to the ethernet transparently allowing bidirectional communication.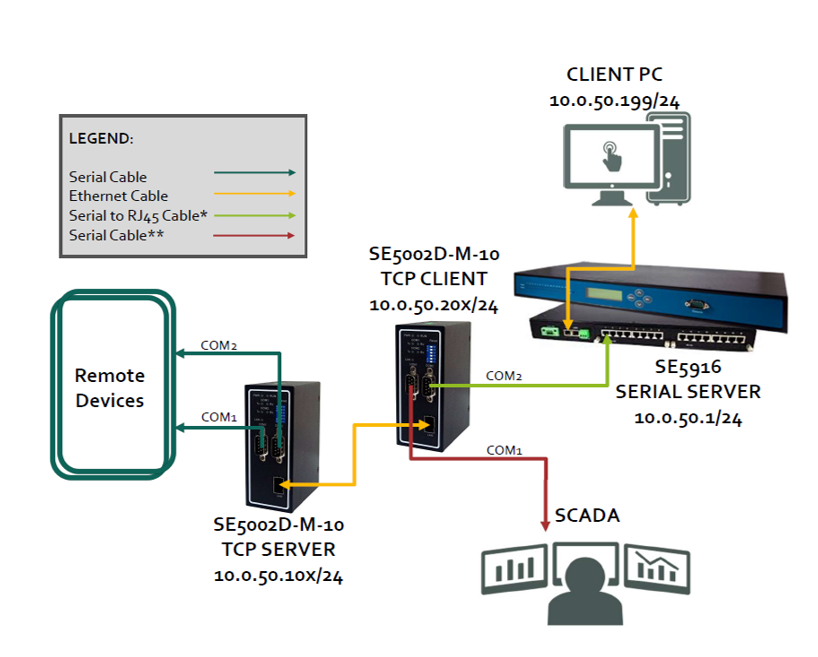 RESULTS
An auto fallback application of transport service to the remote devices.
PROJECT PARTNER
– Metro power distribution company in Manila
– A local System Integrator
PRODUCT USED
1. SE5916-M16-Port, 16-Port Industrial Secure Rack-mounted Serial Device Server
2. SE5002D-M, 2-Port Industrial Serial Device Server*
*SE5002D is End-of-Life because we are working constantly to offer to our customers a wide range of innovative and up-to-date solutions. Here you can discover our latest Serial Device Servers.