INFRASTRUCTURE PROJECT, NORTH EUROPE
INDUSTRY
Smart City/ Surveillance
CHALLENGE
In partnership with the local Contractors, ATOP is delivering reliable solutions to the Public Roads Administration responsible for the planning, the construction, the maintenance and the operation of highways and county roads. ATOP's role was to:
- Support the partner in embedding the project-specific features in L3 switches
- Follow the high-level requirements by Tier-1 System integrator
- Guarantee product reliability in harsh environment conditions required by the nordic climate
(Picture: Tunnel building site)
SOLUTION PROVIDED
Networking infrastructure of the surveillance system to total 18Km of tunnel road and 1.3 km of new county road with pedestrian plus cycle lane. The  contractor's aim was to establish an efficient system for the transport of goods and passengers.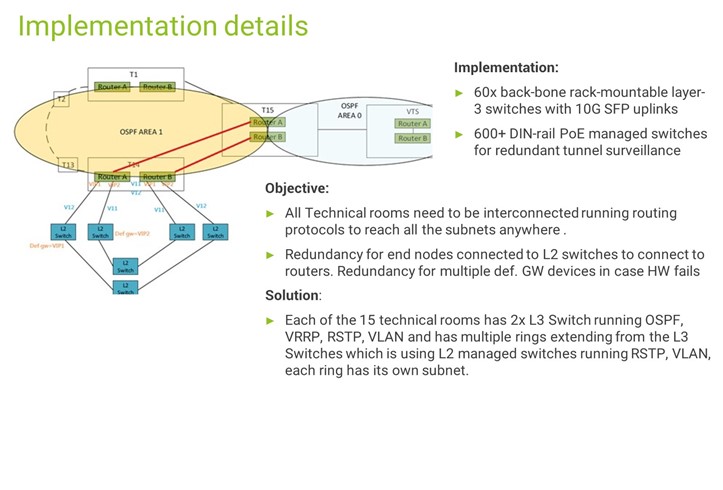 RESULTS
New products and new features developed by ATOP to perfectly match infrastructure requirements.
PRODUCTS USED
1. 600+ EH7512-4G-4PoE-4SFP 12-port managed DIN-rail PoE Switch
2. 30+ RHG7528 Rack-mount modular managed Gigabit 28-port Switch
3. 60+ RHG7628 Rack-mount modular managed Gigabit 28-port Layer-3 switch