INFRASTRUCTURE PROJECT 2019-2022, NORWAY
INDUSTRY
Smart City/ Surveillance
CHALLENGE
In partnership with the local Contractors, ATOP is delivering reliable solutions to the Norwegian Public Roads Administration (Statens Vegvesen) responsible for the planning, the construction, the maintenance and the operation of highways and county roads in Norway. ATOP's role was to:
- Support the partner in embedding the project-specific features in L3 switches
- Follow the high-level requirements by Tier-1 System integrator (ABB)
- Guarantee product reliability in harsh environment conditions required by the Norwegian climate
(Picture: Tunnel building site, Norway)
(Picture: E39 Svegatjørn-Rådal, Norway)
SOLUTION PROVIDED
Networking infrastructure of the surveillance system to total 18Km of tunnel road and 1.3 km of new county road with pedestrian plus cycle lane. The  contractor's aim was to establish an efficient system for the transport of goods and passengers.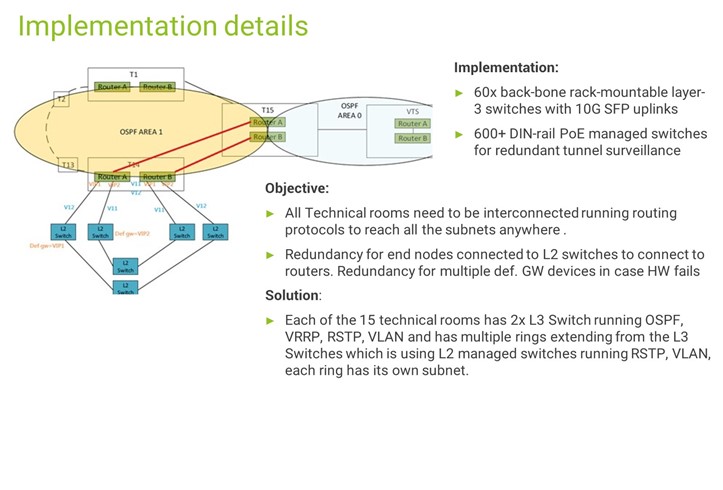 RESULTS
New products and new features developed by ATOP to perfectly match infrastructure requirements.
PROJECT PARTNERS
- ABB (System Integrator)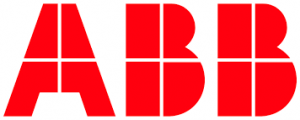 - Adeptor AS

PARTNER TESTIMONIAL
Mr. Dag Ivar, MD & CEO of Adeptor: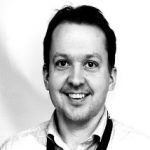 "One of the qualities that we have highlighted when describing your company is your agility and flexibility and how you are able to bring new products and features to the market faster than your competitors. When we have suggested improvements, Atop has always been very quick to react, in a way that I hope has been a mutually beneficial relationship".
PRODUCTS USED
1. 600+ EH7512-4G-4PoE-4SFP 12-port managed DIN-rail PoE Switch
2. 30+ RHG7528 Rack-mount modular managed Gigabit 28-port Switch
3. 60+ RHG7628 Rack-mount modular managed Gigabit 28-port Layer-3 switch
EXTERNAL LINK
Have a look on the website of the Norwegian Public Roads Administration to have a project overview: https://www.vegvesen.no/vegprosjekter/e39svegatjornradal/english