From automation control to pipeline surveillance or even marine systems, ATOP's cloud-ready IIoT gateway series is ideal for endless possibilities wherever data is transmitted to AWS cloud for storage and analysis.
We are happy to announce that ATOP's SE5901B has passed the AWS Device Qualification Program (DQP) and it's is now listed in the AWS Partner Device Catalog!
With SE5901B you can now quickly and easily build AWS IoT applications and connect to the AWS cloud. Our start-up guide will help you implement data flow from your device to the cloud in a stress-free way.
Providing connectivity for the Internet of Things
SE5901B, ATOP's Industrial Cellular Gateway, is a high-performance, cost effective device. With its Cellular capabilities, you can connect it anywhere, while AWS-certified connectivity helps you easily extend this data flow to AWS cloud. Meanwhile, security is preserved by software-assisted AES encryption plus additional protective measures. So you can achieve speedy, simple, and safe upgrade to IoT.
Rugged and flexible
SE5901B embeds high EMC protection, wide temperature operation, and flexibility in one device. While all models feature rugged, industrial-grade hardware, a dedicated I/O version provides 2 digital inputs and 2 digital outputs, and a GPS version provides Global Positioning System geolocation for different industry applications. Another B version provides additional 15 seconds power during a power failure, allowing the device to relay the failure back to the host. This is Maintenance 4.0, created specifically with IoT in mind.
Advanced features available
Designed for stress-free IoT application, SE5901B supports flexible configuration options over Ethernet, web browsers or our Utility. Check our Start-Up Guide to learn how to establish AWS service connection in a few simple steps, and easily upload certification files. ATOP SDKs* allow you to make use of the powerful hardware and develop your own applications on top of ATOP's reliable APIs, with plenty of coding examples included.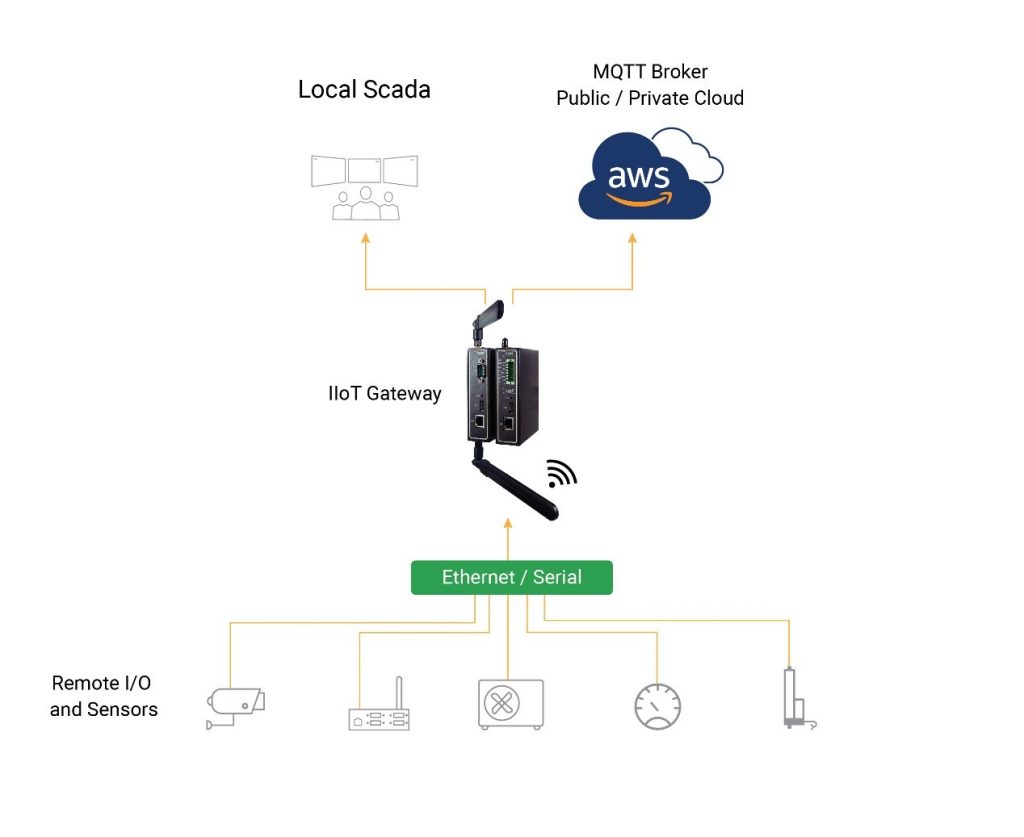 *SDK versions are available upon request. Please contact an ATOP representative for additional information.