Industrial Networking for Smarter Industries 
Through the use of interconnected intelligent devices and Big Data analytics, IIoT and Industry 4.0 are revolutionizing Industrial Automation. Offering greater operational efficiencies and response times to supply and demand, IIoT and Industry 4.0 are also are reducing operational costs with such practices as predictive maintenance and improved safety. And by connecting people with operational data, deeper insights for management are offered.
Profinet Solutions from ATOP
ATOP is pleased to announce a new range of powerful Profinet CC-B v2.33 certified Industrial Switches. From simple control tasks to highly demanding motion control applications, Profinet satisfies a wide range of communication requirements, such as data-intensive parameter assignment or synchronous I/O signal transmission. And because Profinet is based on Ethernet, it's an ideal standard for an array of wired and wireless combinations for enabling IIoT connectivity.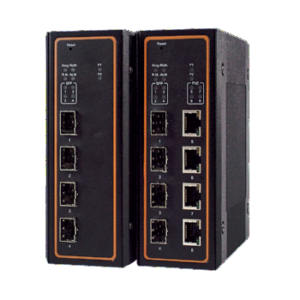 Providing highly reliable, fault-tolerant, and extremely fast network connections in harsh environments, the EHG75XX Series is ideal for automation and IIoT applications. And with EN50155 and NEMA TS-2 certification, the EHG75XX Series is also a powerful switch for Railway and Traffic Control uses. Learn More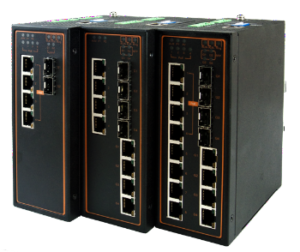 Providing highly reliable, fault-tolerant, and extremely fast network connections in harsh environments, the EHG75XX Series is ideal for automation and IIoT applications. And with EN50155 and NEMA TS-2 certification, the EHG75XX Series is also a powerful switch for Railway and Traffic Control uses. Learn More