Models without WiFi will be available in July
Models with WiFi will be available in August
PRODUCT DESCRIPTION
As an IIoT I/O module, ATOP's IO5202 Series is a compact solution for connecting digital and analog devices and sensors, enabling you to monitor, acquire and process data from remote sensors and control digital and analog outputs.
APPLICATION
In situations where running cable is impractical, IO5202 WiFi-equipped version comes handy as a cable-free solution for widely disappeared devices and sensors. It also allows for better scalability for operations that continue to evolve and grow.
The IO5202 Series supports Modbus TCP/RTU/ASCII, MQTT and SNMP. Using the intelligent processing and publishing features, data can be polled, logged, or even automatically pushed when I/O statuses change. Also, data can be pushed to connect and interact with a public or private cloud servers.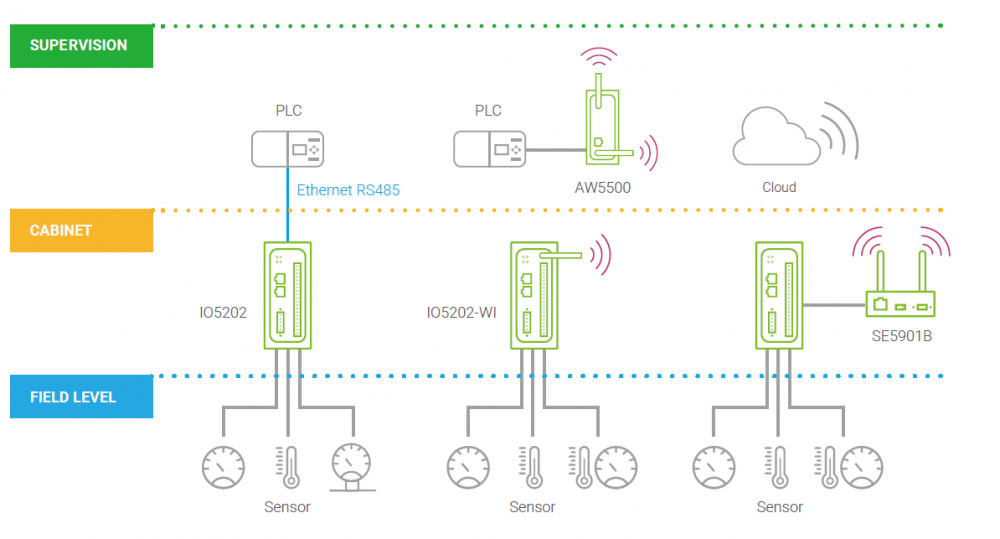 AVAILABLE COMBINATION