RHG7628 PoE Switch For IP Surveillance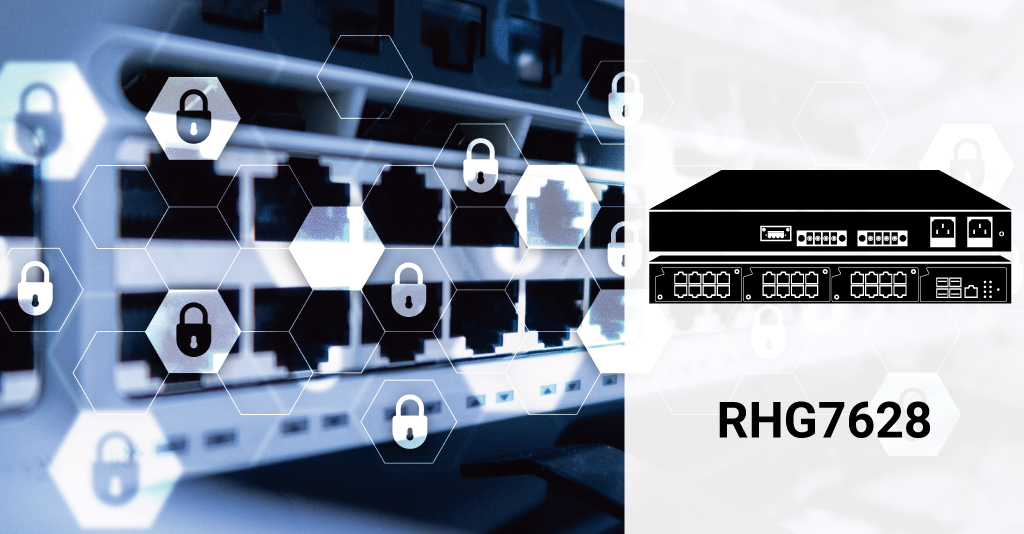 August 20, 2019
---
With data transfer over the internet becoming the new industrial norm it becomes imperative to ensure that critical information is prioritized during communication.
RHG7628 is a layer 3 Gigabit Ethernet PoE Switch which supports up to 24 Gigabit ports in any 8 or 4-port multiple configurations. The layer 3 configuration allows the regulation of transmission data to ensure greater priority for critical transfers.

Applications

RHG7628 is a key component of IP phones and IP surveillance cameras and being a layer 3 switch allows prioritization of content transfer with the most important data receiving the highest priority.
IP Phones:
IP phones or VoIP phones use an internet protocol instead of a circuit-switched PSTN to transmit audio. The VoIP transmission system requires an Ethernet switch to connect the Cable Modem to workstations. The RHG7628 can be used to provide greater priority to important communication which is especially useful in case of high server load.
IP Surveillance Cameras:
IP Surveillance Cameras: These cameras transmit video footage over a network or internet and using RHG7628 you can prioritise the footage which needs to be transmitted to the surveillance centre so that your establishment remains safe.
Key Features:
• Ability to operate in harsh environments by supporting temperatures in -40 to 75 degree Celsius temperature range
• 4 x 1 Gigabit or 4 x 10 Gigabit SFP Uplink slots
• Flexible modular configuration, 3 Module-dedicated slots, Up to 24 x 100/1000 BASE-F(X) or Up to 24 x 10/100/1000 BASE-T(X)
• Up to 24 PoE ports, with a maximum power capacity of 720 Watt
• The switch supports MACsec encryption and L3 routing features
• Redundant or mixed power input support for AC 110 to 220 VAC or DC 48 to 57 VDC
Certification:
The switch is CE and FCC certified to ensure reliable performance under a wide power supply range, and complies with essential sections of EN50121-4 for ground equipment.
Security:
802.1AE MACsec protects the switch from eavesdropping and impersonation, making it the first industrial gigabit managed secure switch with no additional latency and 100 per cent gigabit throughput guarantee.