In a world full of electronics where we depend on digital devices to aid us in every task, time synchronization plays a vital role in ensuring connected systems in substations, marine and telecom sectors  to ensure mission critical operations work smoothly. In such operations, precise time synchronization is required to ensure optimal performance via consistent time-stamping of events.
Equipped with a Stratum 1 NTP (Network Time Protocol), which communicates with a Stratum 0 clock in a direct one-on-one connection, the NTS7500 embeds a high precision, multi-system Global Navigation Satellite System (GNSS) module that supports GPS, GLONASS, BEIDOU and GALILEO GNSS Systems.
Application
The grandmaster clock is fitted with its GNSS antenna and is connected to the substation backbone and located adjacent to the substation building.
Specifications
In addition to NTP, the series also offers optional Precision Time Protocol (PTP) standard support. It comes integrated with a OCXO Oscillator which ensures time drift does not exceed 1.5 microseconds/24 hours.
The PTP version of the grandmaster clock supports IEEE61850-9-3 and IEEEC37.238 power utility profiles. It also supports Layer-2 and Layer-3 function over IPv4 transport, VLAN tagging, and Multicast and Unicast Negotiation in both End-to-End and Peer-to-Peer delay calculation modes.
Digging deeper
The clock comes with an embedded NTP/SNTP client and a Flexible modular configuration with two dedicated Output Module slots. It also supports legacy protocols like IRIG-B, BJT, BCD, ST, ST with checksum. The PTP supported variant supports the transmission of up to 2,000 packets per second and has PPS stability of 70 nanoseconds and a PTP precision of +/- 50 nanoseconds.
The clock supports two ports namely:
1. 2x 10/100/1000BASE-T(X) RJ45 combo ports
2. 2x 100/1000 Base-X SFP Slots combo ports
Supported Standards
• IEEE 802.3 10BaseT
• IEEE 802.3u 100BaseT(X)
• IEEE 802.3ab for 1000BaseT(X)
• IEEE 802.3u for 100Base-FX
• IEEE 802.3z for 1000Base-X
• ITU-T G.8261 Synchronous Ethernet (NTS7500-CPU-PTP only)
• IEC62439-5 PRP redundancy
What comes in the package?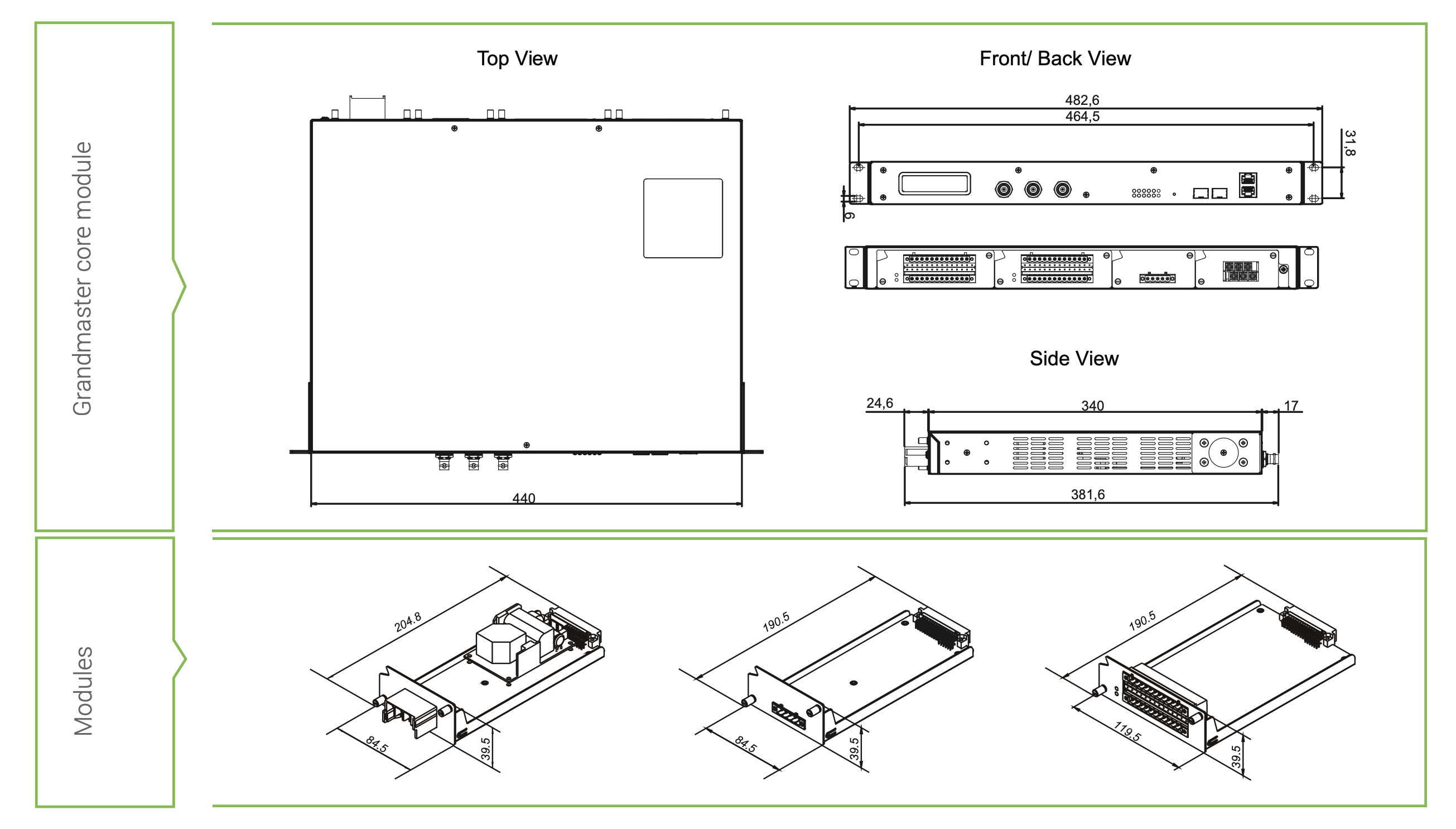 The grandmaster clock chiefly comprises NTS7500-CPU-NTP, which is the Stratum 1 NTP Server core unit, along with two power supply options namely NTS7X00-P1 and NTS7X00-P2. The clock can also be customized using expansion module slots as per the required number of IRIG-B, serial, and Pulse outputs.
When it comes to power usage, NTS7X00-P1 works in an input voltage range of 110~240 VAC or 120 to 240 VDC and NTS7X00-P2 works in the voltage range of 24 to 60 VDC.
It is designed to deal with harsh surroundings
In order to perform optimally in rugged substation conditions, the NTS7500 is equipped to deal with the harshest Industrial EMC conditions. Designed to function in temperatures varying from -40 degree Celsius to 85 degree Celsius, the grandmaster clock comes with an industrial fanless design The clock has a high EMC Protection level with passive cooling to avoid the prospect of moving parts breaking down due to constant operations.
Making Smart Substations Possible
As we transcend into a smart world, the smart grid becomes a key component to meet the world's ever increasing energy demands. Hence, a substation becomes a vital cog to ensure proper energy distribution, making the NTS7500 Grandmaster clock's role key in making sure that the substation functions efficiently in the larger smart system.
EMC protection & PRP-Redundant Nanosecond Accurate Synchronization
The critical network components of the power substation are now getting designed with a state-of-the art EMC protection for substation environments (IEC61850-3) but also embed IEC62439-3 Clause 5 Parallel Redundancy Protocol (also known as PRP) that ensures that every element of the communication is sent simultaneously on separate, redundant paths, so that the destination device is able to receive that information even if one of the two paths unexpectedly fails communicating for whatever reason.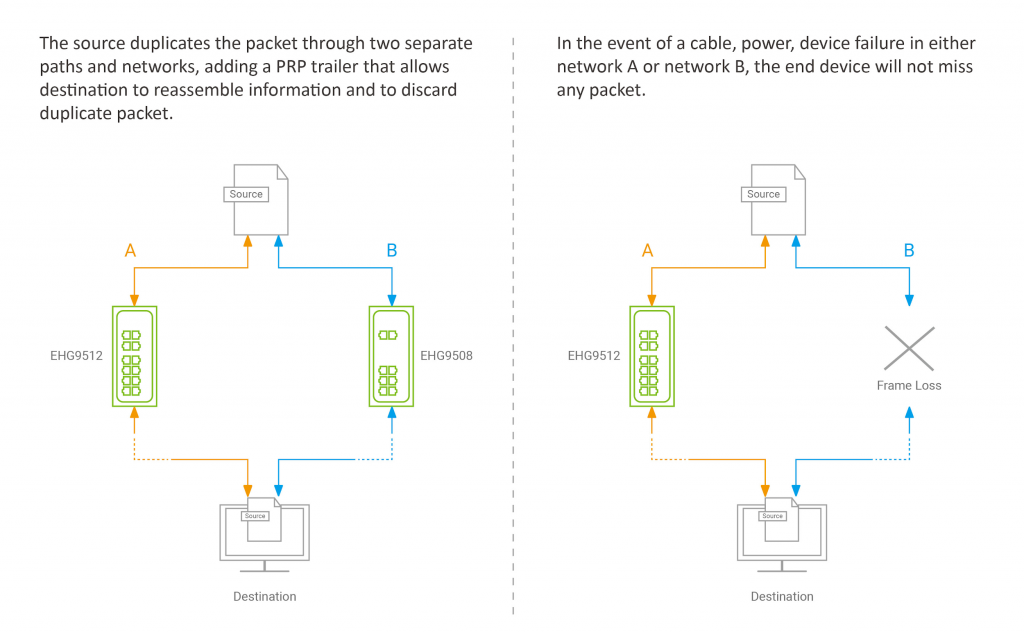 Here you can learn more about our NTS7500 Series